PAINT CORRECTION
There's no better way to make your car stand out.
Paint correction can transform the look of your car by removing unsightly holograms, swirls and random isolated deep scratches (RIDS). It is a gradual process where hours or even days can be allocated to properly restore and improve upon an OEM standard paint finish. 
Various techniques and a selection of compounds and polishes are used with advanced dual-action and rotary polishers that add a desired level of depth and shine needed for achieving a crisp mirror finish.
Each vehicle to leave the workshop undergoes a thorough inspection to ensure that every task has been carried out with the aim of achieving a perfect result. Average estimated swirl improvement 90%, average estimated scratch improvement 50-80%, and 100% for gloss correction.
In order to give an accurate quotation, a vehicle assessment is required where the use of an electronic instrument measures the thickness of the paintwork using sonar, this will help determine the best method to safely undergo the rejuvenation of the vehicle's paintwork.
minor correction starting from $450
When considering paint correction it is recommended that a ceramic coating or paint protection film (PPF) is applied to 'lock-in' the work.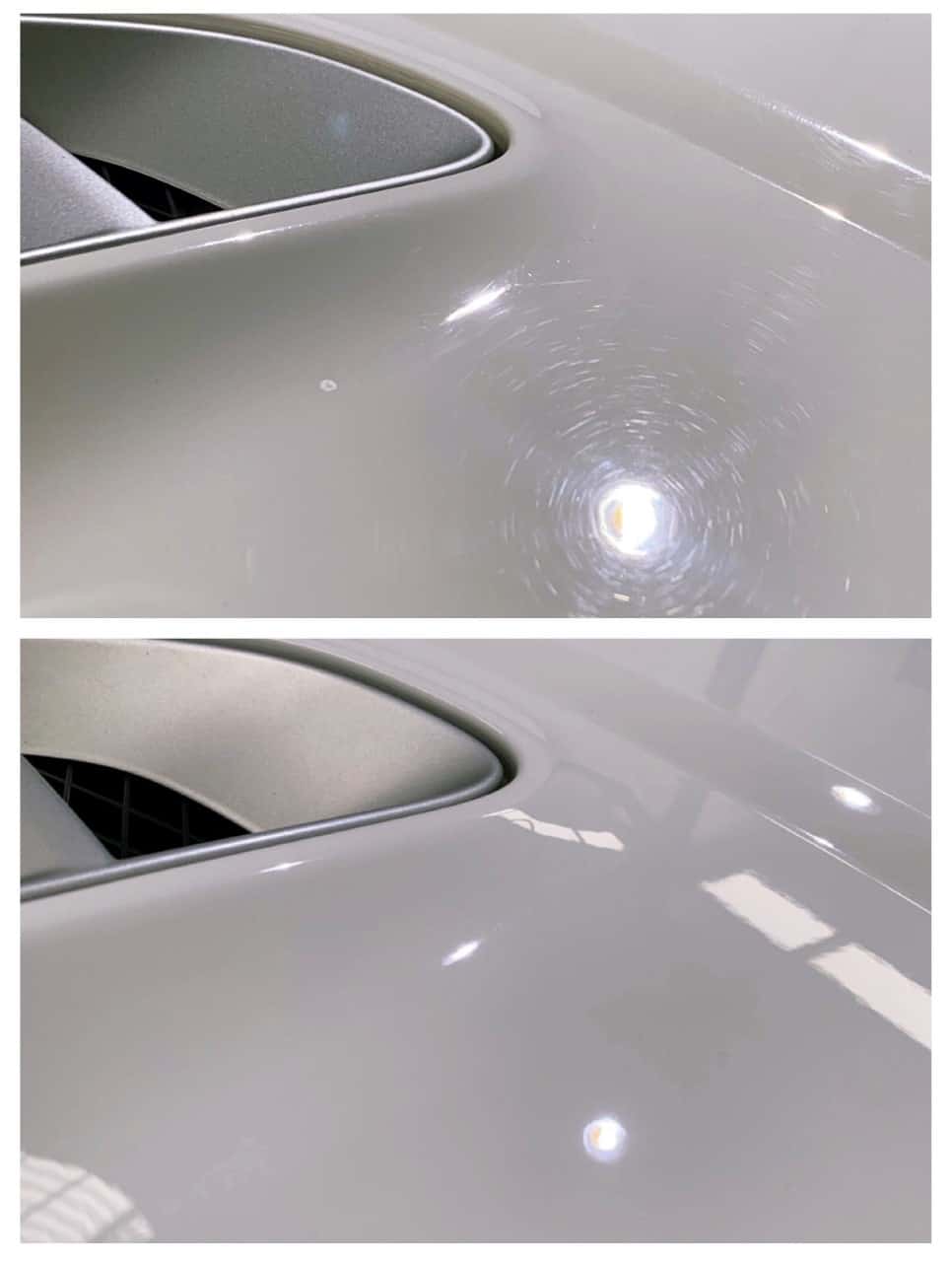 Frequent searches leading to this page: paint correction | paint correction melbourne | paint correction cost | paint correction near me | car paint correction